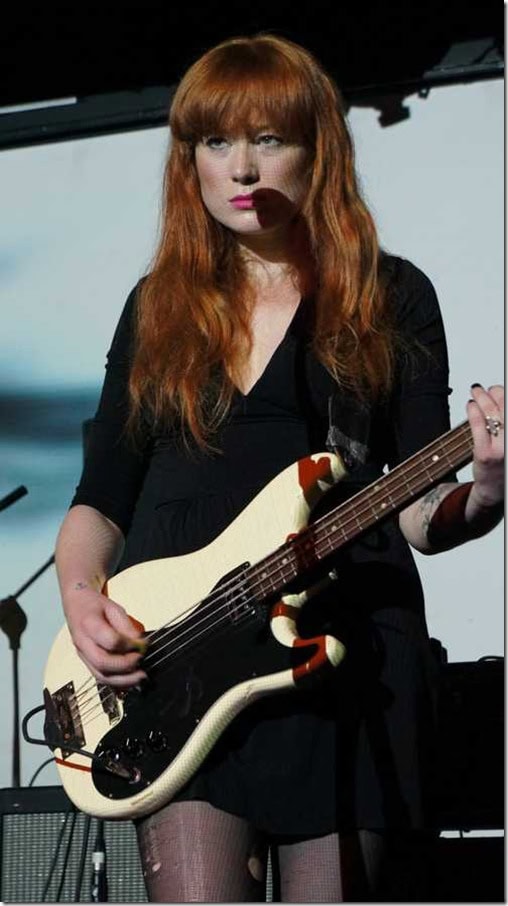 I have been enjoying the 60's retro sound of the Dum Dum Girls. On the latest album the lead singer, Dee-dee, has moved into more languid territory with the lovely 'Coming Down'. Last night they played the Kings Arms. I took along my shiny new camera – good practice for SXSW.
Kristen Gundred aka Dee-dee, Jules (guitar, vocals), Sandy (drums, vocals) and Bambi (bass, vocals) wore black and were very focussed and felt distant. Bamby (playing her last gig with the band) particularly so. They relaxed a bit towards the end, particularly by the last song of the set (The Smiths, There is  a Light…- see below) which was to be Bambi's last with the band.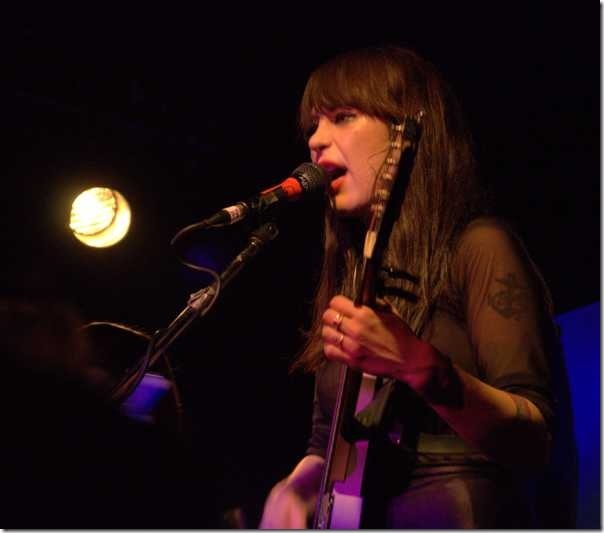 They played loud and jangly, swinging their guitars in Shadows fashion.
Afterwards I had a chance to chat to the the group as they relaxed out in the garden. They even posed for a group picture. We talked about the weather in Austin and SXSW. They aren't performing but will be in town. Unfortunately it is such a bad shot I don't think I will post it….
I had mixed feeling about being the 'camera guy'. The good first; you do need to be up front and you get to focus on the musicians, hopefully after the gig is finished you have something worthwhile i.e. photos and videos to look back on.  The bad things are that you can't relax and sink into the music, you worry about things like focus and exposure and keeping your camera above the crowd pointing towards the stage.  Hmmmm
Camera went OK but the photos and videos are pretty ropey, I need to practice.