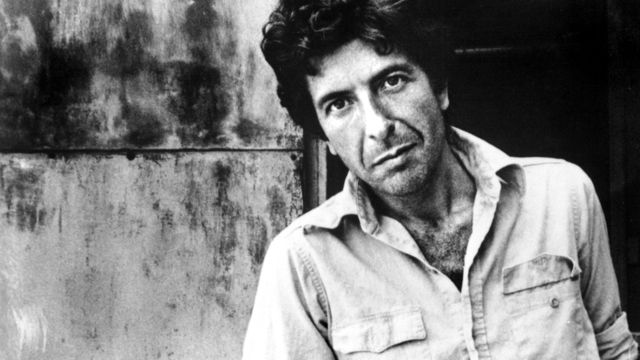 Here's a mix of darker songs with chinks of light. Fittingly the late Mr Cohen is on the cover.
Big fan of David Berman. Like Leonard Cohen he is a poet first and a reluctant performer.

The Harder They Come (Good Danny's) Jimmy Cliff Good Danny's 7/30/2012
Jimmy Cliff - The Harder They Come, 1972 HQ HD
Part-Monster Piano Magic Part Monster
Can't find good vid of this song so here's another off the same album. It would be grand if he came to NZ.
AMEN DUNES, "I KNOW MYSELF" // Live at the Wilderness Bureau
So French.
#225 Bertrand Belin - La Chaleur (Acoustic Session)
Tangerine (Daytrotter Studio) First Aid Kit Daytrotter Studio 8/9/2010
First Aid Kit - "Tangerine" | Music 2010 | SXSW
Love Kyle Field's voice.
Little Wings- Fat Chance- 6/4/15 - live L.A.
Anything by Jessica Lea Mayfield is worth a listen and this is a great collaboration.
Seth Avett & Jessica Lea Mayfield - Between The Bars (Live on KEXP)
Not One Bit Ashamed King Creosote KC Rules OK
KC Rules OK from 2006 is a fav album.
King Creosote Not One Bit Ashamed Scottish Day Party Latitude 30 SXSW 18th March 2011
Clouds Beyond Damien Jurado Maraqopa -- Red 7″
Wrong video, but this will give you the vibe.
More at his Bandcamp page.
Damien Jurado - Metallic Cloud - Later... with Jools Holland - BBC Two
Little Wings- By Now- 6/4/15 - live L.A.
A Postcard To Nina Jens Lekman Night Falls Over Kortedala
A funny story by Mr Lekman.
JENS LEKMAN | A Postcard To Nina (live)
Not Enough J Mascis Several Shades Of Why
J Mascis - Not Enough (Live on KEXP)
Aldous Harding: NPR Music Tiny Desk Concert
What presence. You will need to buy the Party CD, but her first album is online and can be purchased for just $9 here:
Seven Years Of Letters The Twilight Sad Acoustic EP
Making being miserable fun again. All their music (apart from this album) is on their bandcamp page.
The Twilight Sad - Seven Years Of Letters (BBC Radio Scotland Live)
Trisha Please Come Home Advance Base Nephew in the Wild
He will always be Casiotone for the Painfully Alone to me.
In The Dark Places PJ Harvey Let England Shake
PJ Harvey - In The Dark Places | Live at Sydney Festival | Moshcam
Leonard Cohen, The Darkness, Boston 16-12-2012
Still haven't managed to catch Mr Darnielle and friends live. One day.
The Mountain Goats - Sax Rohmer #1 (Official Video)
the Mountain Goats - Sax Rohmer #1
The weather has warmed up and I have been for a few swims in the sea. It must be summer.
Here's a sparkly mix to play on the way to the beach. The tunes should all be playable above. I tried making a Spotify playlist with the usual mixed success.
First up,  I'm So Happy Now by Willie Wright. Willie didn't chart during his early years but this re-release has brought him acclaim -- great vibe.
Mr Bundick more commonly performs as Toro y Moi and he came to Auckland for Laneways in 2012. He has teamed up with a jazzy duo, the Mattson 2, and this is the single off their upcoming album. It has a psychy feel and reminds me of Tame Impala. Looking forward to hearing more.
Chaz Bundick Meets The Mattson 2 - "Star Stuff" (official music video)
Goatfuzz -- Goat
No live videos for this song, but here is the band playing Glastonbury in 2014. Rumoured to be Swedish. Krautrock meets afrobeat.
Great cover. The whole album is worth a listen. Even better -- buy it below.

100 Million (ft. Mac DeMarco) -- Charlie Hilton
Charlie Hilton-100 million (Live at bardot )
No video's but here is some background. They are retired now but performed with David Bryne recently in the William Onyeabor concert. Video follows.
The Lijadu Sisters in rehearsal and conversation
Lijadu Sisters in the studio
William Onyeabor's "Fantastic Man" featuring David Byrne & the "Atomic Bomb Band!" on Jimmy Fallon
Lodi (orig. Creedence Clearwater Revival) -- Advance Base
This is from the ex Casiotone for the Painfully Alone guy Owen Ashworth performing now as Advance Base. It's from his 2014 compilation -- Plastic Owen Band: Collected Covers, Compilation Tracks, Demos & Rarities 2011-2014 mixtape. You can buy it below.
I emailed his label to see if they could add the album to Spotify to help complete my Spotify playlist. Owen answered himself saying that he had decided not to share this album on Spotify and directing me to Bandcamp…
I have a soft spot for Mr Ashworth and looked forward to his tour a few years back. On the night I went instead to a benefit gig for Chris Knox reasoning that I would catch Ashworth the next time he was in town. After that tour he retired his Casiotone for the Painfully Alone personae -- gad. From this mixtape it seems he occasionally 'covers' his songs from Casiotone for the Painfully Alone -- there is a good cover of Natural Light.
Gay pride and all…
Raincoats - "Lola" featuring Viv Albertine
SXSW Band Sunflower Bean Performs "Easier Said"
It's the summer of 2006. Mark E Smith and the Fall are touring the United States on the back of the release of  Fall Heads Roll. Ben Pritchard (guitar), Steve Trafford (bass) and Spencer Birtwistle (drums) get sick of Mark's antics and abandon him mid tour (a repeat of the 1998 US tour when bass player Steve Hanley, drummer Karl Burns and guitarist Tommy Crooks left The Fall, claiming Smith was "impossible to work with". The walkout followed a number of inter-band fights and the arrest of Smith on a charge of assaulting his girlfriend.)
Pritchard /Trafford and Birtwistle wash up in New York in a bar where a comedian with a broad yonkers accent is performing.
He is crass and the audience is heckling him. Pritchard recognizes the comedian, it is Ron Palillo, better known for playing Arnold Horshack in the 1970s sitcom -- Welcome Back Kotter.
They get talking and later the 3 Fall muso's take over the house band's instruments for an impromptu gig. Palillo resurrects his Horshack persona and sings. It sounds like this…
Or, this perhaps this is just what Jad Fair sounds like.  I thought I read of an upcoming tour by Half Japanese but seems I was mistaken…
Kurt was a fan.
A song with a message from these punk beatmeisters. These tracks are off their latest album -- English Tapas.
Some of their albums are available to buy at https://sleafordmods.bandcamp.com/
They have made an interesting looking doco.
Sleaford Mods 03 Moptop (100 Club London 11/11/2016)
It's Alright (orig. Black Sabbath) -- Twin Peaks
37 years ago Black Sabbath invented heavy metal. More below. This isn't them. Twin Peaks have a great garage rock vibe and this cover rocks.
Brilliant Niger guitarist -- see below.
Bombino - "Imuhar" (Live at WFUV)
This track is not on Bandcamp but other albums are -- https://bombino.bandcamp.com/
Never Never Let Me Down -- Formulars Dance Band
Great James Brown'ish funk from this Nigerian one hit wonder band. This transcendent single was originally released on Nigeria's Decca subsidiary, Afrodisia Records: one of dozens if not hundreds of "rock" singles recorded by never-heard-from-again ensembles under the supervision of Afrodisia's in-house producer, British ex-pat Dave Bennett.
Fabulous.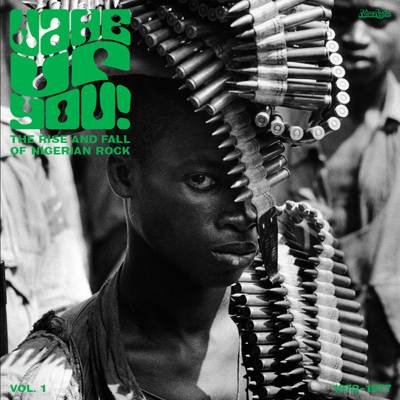 When You Dance You Can Really Love (orig. Neil Young) -- Crazy Horse
Crazy Horse show their chops without Neil.
Flashback to the '70. Interesting fact #1 -- The Yandell Sisters provided backing vocals
Interesting fact #2 -- Alastair contributed electronic drums to Poi E.
Space Waltz 'Out On The Street.'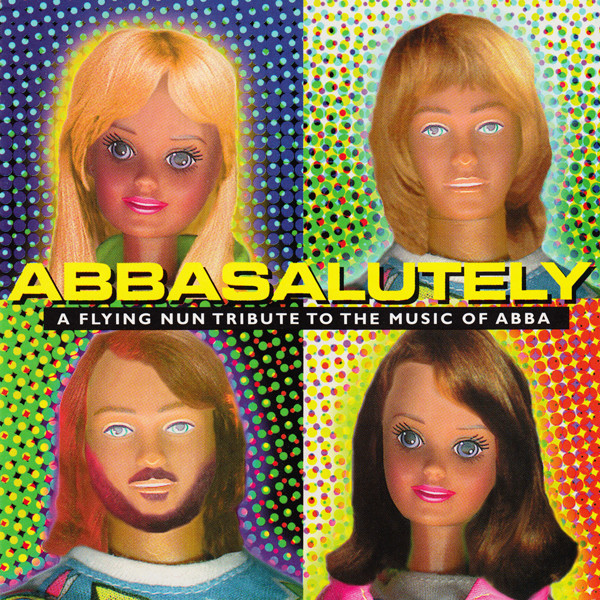 From a bonkers Flying Nun tribute album. This track features Paul Reid and friends before he gave it all away to join Shortland Street.
Marshall Heywood

Marshall Heywood (Paul Reid) was the troublesome son of receptionist Barb Heywood.

One of Marshall's pivotal storylines revolved around starting to use the drug P and becoming a drug addict.

He ended up amassing huge debts and decided to pay them off by becoming a drug dealer and manufacturing his own P in the Heywood's basement.

Unfortunately Barb decided to throw an 18th birthday for Marshall and invited most of the Clinic's staff to the party.

Marshall left a bunsen burner on and was unable to get to it. As a result, the house blew up while everyone was still inside!

Marshall went on the run after his drug making activities were uncovered following the explosion.

Eventually Marshall was caught and sentenced to a juvenile detention centre.
Pushin' Too Hard (live) -- The Seeds
Sky Saxon and friends live.
The Seeds - Pushin' Too Hard.
Don't Think Twice, It's All Right (orig.Bob Dylan) -- Brook Benton
Love this Dylon cover. Not on Spotify for some reason.
Speaking of Bob, this…
In America a few years ago Dave Stewart of the Eurhythmics said to
Dylan that the next time he was in London he should drop by his recording
studio in Crouch End. Dylan, at a loose end one afternoon, decided to take
him up on it and asked a taxi driver to take him to Crouch End Hill. With
the bewildering array of streets in the area all named for various
permutations of Crouch, End and Hill, the cabbie accidentally dropped him
off at the right number but on an adjoining road.

"Dylan knocked at the front door and asked the woman who answered if Dave
was in. As it happened, her husband was also called Dave, so she said: "No,
he's out on a call at the moment", and Bob said he'd wait. Twenty minutes
later, Dave -- the plumber, not the rock star -- returned and asked the
missus whether there were any messages. "No", she said, " but Bob Dylan's
in the living room having a cup of tea".
…